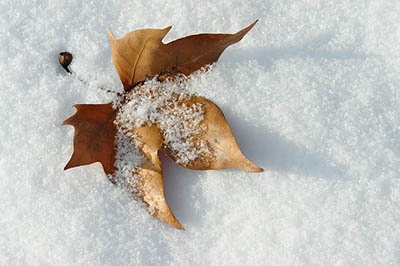 We've written before about preparing your golf cart for winter storage, but the truth is that South Carolina's generally mild winters often mean you don't need to give up your golf cart or ATV at all!
Once you've taken our advice on winterproofing your E-Z-Go, Bad Boy, Bad Boy Off Road, Cushman, or other specialty vehicles, you'll be able to keep using it right through the coldest months of the year.
What are some great uses for your golf cart or ATV during the winter? We've put a few ideas together!
In case of snow and (more likely) ice, enlist your golf cart to help! Sure, parts of South Carolina may not see much in the way of any winter weather, but even the slightest bit of ice accumulation or snowfall can leave your sidewalks, driveways, or roadway dangerously slick. Your golf cart can help you stay safe while fixing this up! You'll likely want to have off-road tires installed in order to have the best possible traction on slippery ice-covered paths or driveways. The cargo space in the back is perfect for carrying rock salt, shovels, and other essential items, helping you to keep your home safe, even in the event of serious ice accumulation.
Our tip: Pick up a bag of rock salt now, when the bad weather has yet to hit, and you won't be quite so worried if the ice comes down while you're at home and can't make it to the store.
Get your chores finished up faster with the Bad Boy Off Road Stampede 900! The Stampede has serious towing power and a roomy cargo bed, making it perfect when you've got pasture, fields, or other large acreage that needs taken care of. Load up bales of hay, tools and equipment, and head on out to take care of the back forty even when you're bundled up for the cold.
Our tip: Test out the on-demand All-Wheel Drive now and get used to driving with it enabled. That way, you'll be less likely to get bogged down when you need it.
Zip from house to house in your neighborhood without having to worry about walking in the cold! For those of you who keep a golf cart on hand for visiting the Farmer's Market in the summer, heading out for golf during those beautiful fall days, or just getting around the neighborhood, your golf cart can keep you visiting friends and neighbors in style, even when the thermostat dips! Just pick up some enclosures designed to keep the wind from blowing that cold air in and you can be on your way!
Our tip: Consider purchasing a small heater we have available. Combined with the enclosures, it should help to keep you and your family nice and toasty while you're on the road. Just make sure your golf cart is road legal!
Need Winter Supplies For Your Golf Cart? Go With Garrett's is Ready to Help!
At Go With Garrett's Golf Cars and Specialty Vehicles, our customization department is always ready to help you pick out the custom parts and accessories you need to really make your golf cart work for you. Whether you're looking for something to keep out the cold, need extra seating space for your family, you're interested in off-road tires to help you make the most of your golf cart's capabilities, or you've got something else in mind... just stop by and let us know!
You can reach us by phone at (843) 881 8894 for Charleston, (803) 407 2687 for Columbia, (864) 862 7709 for Greenville, or contact us online at any time to learn more!