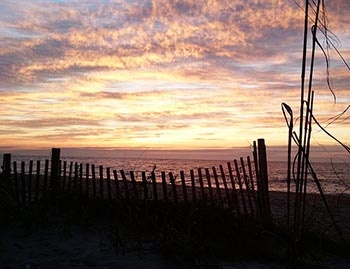 While it's previously been illegal to drive your golf cart on paved roads at night in the state of South Carolina, that is about to change — for most of us. Governor Nikki Haley just recently signed into law a measure that would allow golf carts to be driven at night, as long as certain stipulations are followed. Interested in learning more? Let us walk you through what you'll need to do to get your golf cart road legal after dark.
Check Your Local Ordinances
The measure does stipulate that driving at night is only legal if local municipalities allow it as well. Don't hop in your cart after the sun goes down without checking into whether or not your city, town, or village allows it first. As long as your local area says it's okay, you should be good to go!
Make Sure Your Cart is Properly Equipped
The other stipulation in the law is that any golf cart taken out at night must be properly outfitted with road-legal headlights and rear lights. While many golf carts from E-Z-Go, Bad Boy, and Cushman come with a basic light system, many of them are not considered road legal. Headlights are easy to pick up as part of a customization package or on their own, and we'd be happy to install them, whether you're just buying your golf cart that day or have owned it for years!
Looking to Take Your Cart Out at Night? We're Happy to Help.
At Go With Garrett's Golf Cars and Specialty Vehicles, we've made it our mission since we opened our first location in 1992 to provide excellent service and quality golf carts, new or preowned, to customers throughout South Carolina and beyond. To learn more about our options, check out our inventory by clicking the button below.