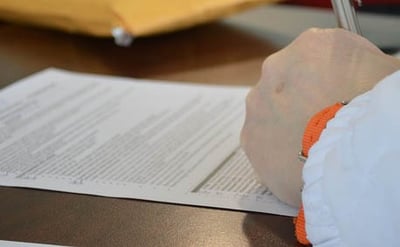 Whether you're interested in purchasing a brand new golf cart right off the line or you're looking at preowned golf carts, you may be wondering about how to pay the total cost upfront. The truth is, you don't have to — golf cart financing is available at Go With Garrett's Golf Cars and Specialty Vehicles!
Wondering about how financing a golf cart purchase works, and whether it's the right choice for you?
Golf Cart Financing is Perfect When Out-of-Pocket Just Isn't Feasible
Whether you are considering a new or a preowned golf cart, it may not be feasible to take on the purchase as an upfront expense.
That's where our financing options come into play!
Financing a golf cart is really a lot like buying a car — you can choose to finance 100%, or provide a down payment to help offset the loan.
As licensed E-Z-Go dealers, we're able to offer different loan options through Sheffield and Yard Card, including revolving credit-card and fixed-rate financing options.
We'll Walk You Through the Process Step-by-Step
When you come into one of our three locations throughout South Carolina let us know you're looking into whether or not to finance a golf cart purchase, you won't be pressured to decide right then and there.
We'd be happy to speak with you about how financing works, the length of the average loan, potential interest rates, and answer any questions you have about the process before you ever pick up a pen to fill out an application.
If you'd prefer to apply in the privacy of your own home, you can visit here to begin a new loan application through Sheffield!
Still Have Questions? Just Stop By and Let Us Know!
If you're interested in financing a golf cart purchase, but you're just not sure if it would be the right choice for you, come on by and see us!
We have locations in Charleston and Greenville, so we're ready to help you get the golf cart you've been dreaming of, no matter where you are in South Carolina!