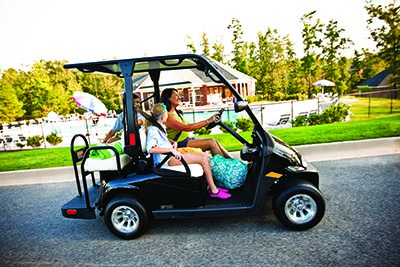 When most people imagine a golf cart, they think about a group of people heading out to the golf course to play a few rounds.
While our carts are great on the course, they're also exceptional at helping out around the farm, taking you off-road for hunting, fishing, or camping, and helping you enjoy you South Carolina beach vacation in comfort and style.
We've left one important use for golf cars out. Can you guess what it is?
That's right! E-Z-Go's golf cars are also perfect for heading out around the neighborhood, taking a quick trip down to the Farmer's Market, or dropping off the kids at school... all on the road.
The perfect golf cart for those searching for something already street-legal to use around their town or neighborhood? The E-Z-Go 2Five! Let's take a closer look at the 2Five golf cart and why it's the best choice for going "on road" when you're out and about.
Read More
Topics: Around the Neighborhood