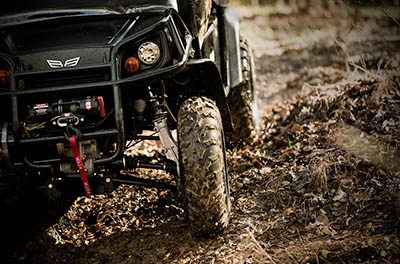 If you drive your golf cart primarily on nicely paved roads or on fairly level, well-landscaped golf courses, you may be set with the basic lift included in the golf cart (whether new or preowned). These kits generally provide you with a comfortable ride through the neighborhood or across the green.
On the other hand, if you use your golf cart as a working vehicle on a farm or ranch, or you work in landscaping or hospitality, you may be better served by adding a lift kit and a larger set of tires that are more rugged and designed to handle rougher off-road terrain.
Today, we'll look at the different types and heights of golf cart lift kits, to help you pick out the right customized lift kit for your golf cart!