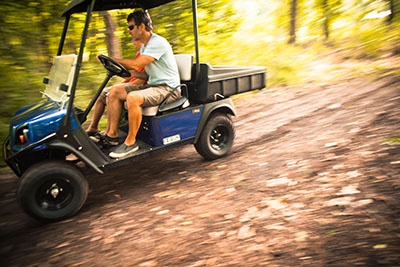 When you realize that your tire has a serious air leak or your tread is wearing down, you take your car in for tire replacement, right? Driving on thinning or older tires can be unsafe and lead to serious safety risks.
The same is true of golf cart tires.
While you're not likely to go spinning off the road into a ditch as a result of worn-out golf cart tires, that doesn't mean you should ignore the problem.
Basic maintenance like tire replacement, battery upkeep, and making sure you bring your cart in for a tuneup now and again can help keep you and your family safe — whether you're out on the golf course or just cruising around the neighborhood.