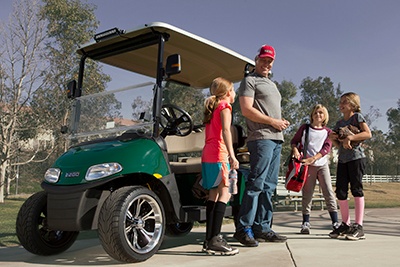 While the summer heat is driving us all indoors to enjoy some cool, refreshing A/C, it doesn't have to ruin your golf game — or keep you from enjoying your golf cart or ATV however you see fit!
Rather than put your golf cart into storage until cooler days prevail, why not pick up a few perfect-for-summer customizations that can help you enjoy your E-Z-Go, Textron Off Road, or Cushman golf cart all year round?
We've put together a short list of our favorite golf cart customizations designed to keep you cool when the thermostat climbs.